Regular price
$40.00 USD
Sale price
$30.00 USD
Unit price
per
Sale
Sold out
Indulge in the ultimate Italian-inspired luxury with our exquisite handcrafted soap Mystery Bundle.
Each bar is meticulously created in small batches, resulting in a masterpiece that guarantees a truly lavish bathing experience.
Elevate your self-care routine and immerse yourself in this curated collection, designed for both gifting and self-indulgence, an experience like no other.
Highest Quality Soap
We buy these soaps in bulk and use them for every shower/bath in the house. The natural scents are amazing and they look classy enough to give as gifts. We live across the country from this company, but continue to order their products because no one can beat their customer service and detailed attention to each bar for both aesthetics and ingredient quality. Thank you, Sapone Brothers!
LOVE MY SOAPS
Always excited to get my monthly supply of Sapone Brothers soap! These soaps
make great gifts for everyone in my world! Teachers, dog walker, hair stylist, etc..
Beautiful wrapping, the package always smells delicious! Thank you Sapone!
The only soap I will ever use.
All the scents are amazing, but the best is what it doesn't to your skin. Bye Bye dry skin. Hello soft skin. Once you try this soap, you'll never go back, trust me.
I've been using Sapone Brothers soaps for a few years now, and I'm absolutely in love with them. Their soaps are beautiful, luxurious, made with the finest all-natural ingredients, and feel and smell fabulous. They lather up really well and leave my skin feeling clean and refreshed.
We wanted to give out-of-town guests for our daughter's wedding a special thank-you gift, and I thought these soaps would be perfect. They were beautifully packaged and the scents were amazing. Our guests loved them - no one mentioned the champagne or chocolates in their gift basket, only the Sapone Brothers soaps!
I highly recommend Sapone Brothers soap to anyone who is looking for a natural and luxurious soap for either daily use or as a unique and thoughtful gift.
Awesome Soaps!
These soaps are amazing! I've probably used every scent and each one was amazing! I highly recommend throwing away the store bought brands and make the switch. Awesome!
Share
View full details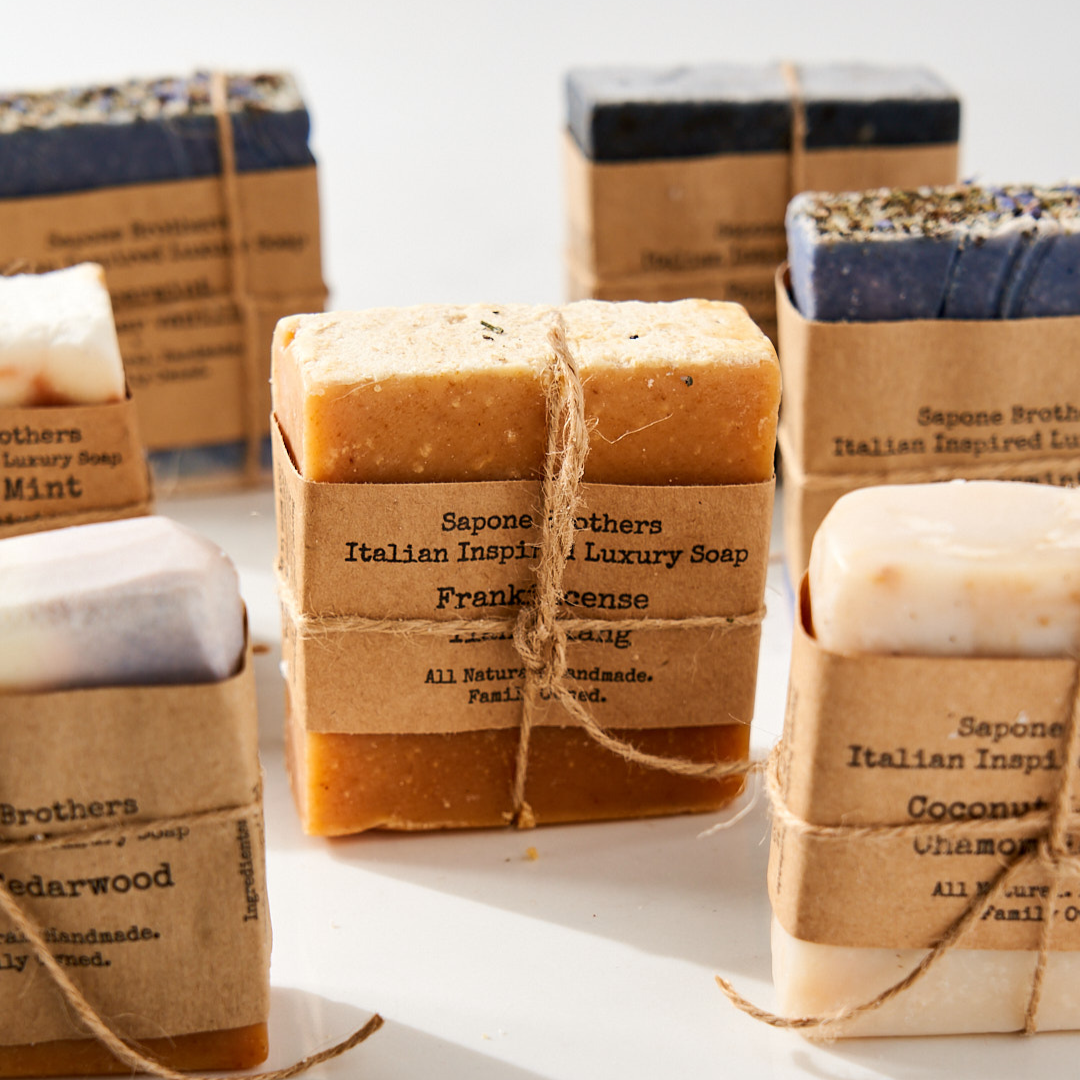 Collapsible content
Ingredients

Distilled Water - Distilled water in soap formulation ensures purity and consistency, reducing impurities that could affect the soap's texture, scent, and overall quality, resulting in a smoother, more reliable product.
100% Pure Essential Oils - Fragrance oils in soap can potentially contain synthetic compounds that may lead to skin irritation & heightened sensitivity over time.
100% Natural Tallow - Tallow-based soap provides deep nourishment, balanced pH levels, and excellent moisturizing properties, making it an ideal choice for sensitive skin and offering a longer-lasting, eco-friendly option.
Coloring - We use all natural powders like spirulina, turmeric, activated charcoal, indigo, cocoa, and paprika steering clear of synthetic additives or dyes.
Shipping

We offer Free Shipping on orders over $80!
Usage

Refresh yourself daily with our with our all-natural, handmade Italian luxury soap, perfect for all skin types.
All Natural

All-natural soap, free from synthetic additives, is gentle on the skin and helps retain moisture. Offering a purer, more nourishing cleansing experience for healthier, radiant skin.

Long Lasting

Unveil the epitome of lasting luxury with our meticulously crafted soap, enriched with a nourishing tallow base, ensuring an extended indulgent experience that remains as opulent as the first use.

Small Batches

Our hands-on approach offer superior quality and attention to detail. Crafted with precision, ensuring a more enriching bathing experience.

Family Owned

Each soap is handcrafted with love, reflecting our commitment to quality, purity, and your well-being. From our family to yours, we invite you to indulge in the finest handcrafted soaps crafted with love.
Benefits Of Tallow Based Soap
Rich in Nutrients

Tallow is packed with essential fatty acids and vitamins, providing deep nourishment to the skin.
Excellent Moisturizing Properties

allow-based soaps create a creamy lather that helps retain moisture, leaving the skin soft and hydrated.
Balanced pH Level

Tallow naturally maintains a pH level similar to that of human skin, reducing the risk of irritation and maintaining skin's natural balance.
Long-lasting and Stable

allow-based soaps tend to be harder and last longer than those made with some other fats or oils, providing a more economical option.
Eco-Friendly and Sustainable

When sourced responsibly, tallow is a renewable resource, making it an environmentally conscious choice.
Suitable for Sensitive Skin

Its gentle nature and similarity to the skin's natural oils make tallow-based soap a good option for those with sensitive or easily irritated skin.
Incomparable Creamy Lather

Tallow contributes to a luxurious, creamy lather that enhances the overall bathing experience.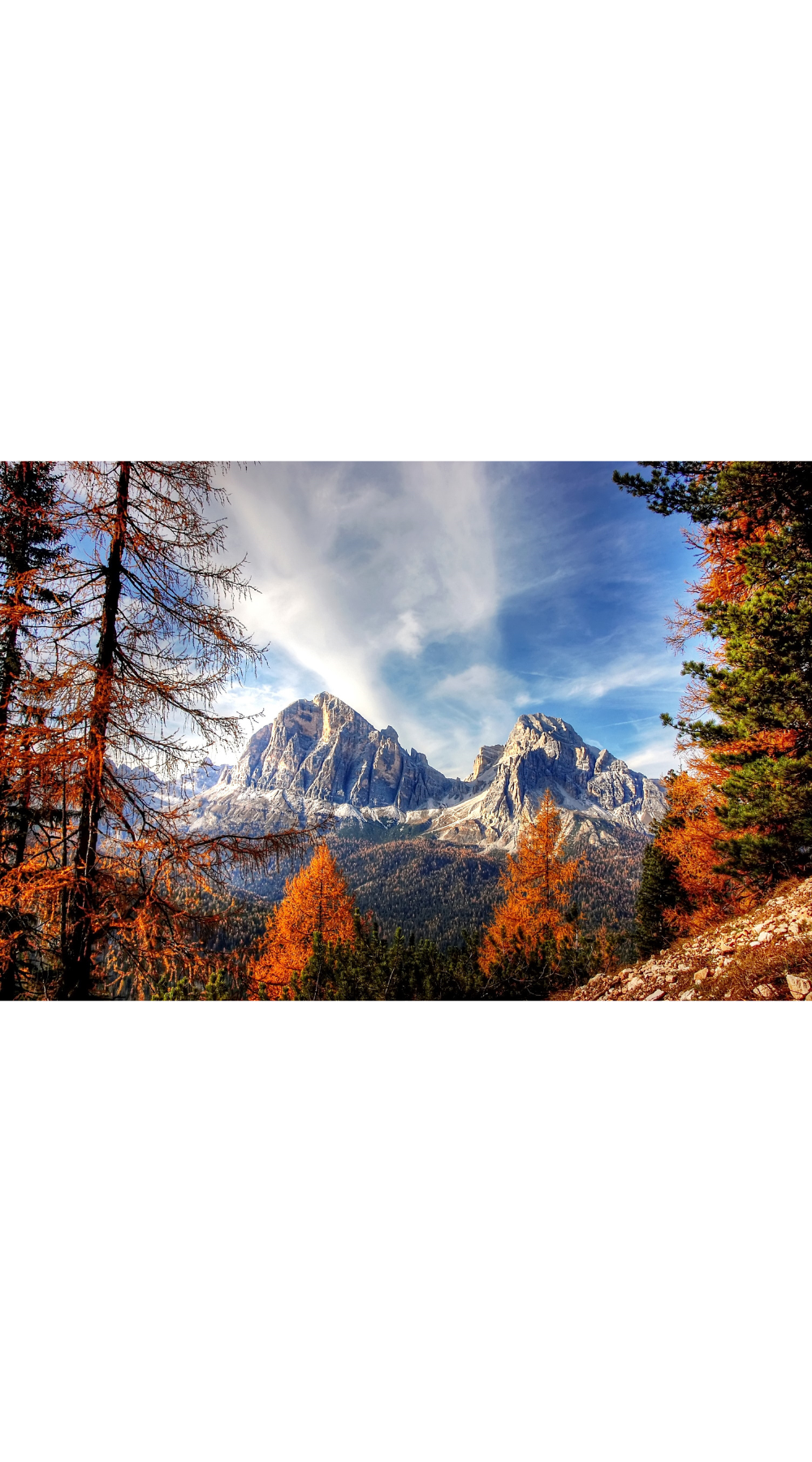 Italian Inspired
Our soaps offer a luxurious bathing experience, combining heritage and craftsmanship.
We craft our soap with traditional techniques, that provide a sensory journey with scents reminiscent of Italy's lush landscapes.